Here are the last two clay recipes for the
Pantone Fall 2013 colors Turbulence and Carafe
. While I consider these two colors more as "neutrals" rather than actual colors, they can be used as an accent with many of the other Pantone Fall shades. I do like how they combine to give the classic look found in this Pantone sketch.
When we are creating with our clay, we do not have to limit ourselves to the clay mixture itself to obtain the Pantone colors that are in season. For instance, inks, paints or mica powders can be applied to the clay to achieve the same results. This button for instance is a combination of pearl and antique copper mica powders applied to black clay that was textured, resulting in a very close match to the shades of Turbulence and Carafe.
Here are the clay color recipes using Kato clay:
Turbulence
1 part Charcoal Mix #1-9 *
Carafe
6 parts Burnt Umber Mix #3-2 *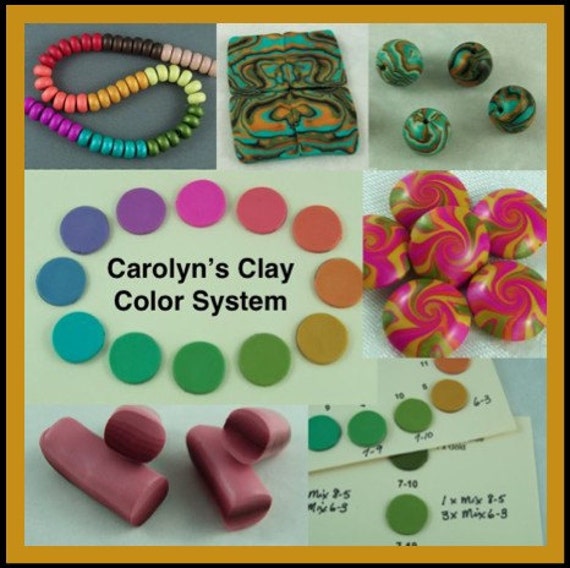 Just a reminder that my
Clay Color System Tutorial
is still on sale for half price until tomorrow (Saturday night). Even if you do not use Kato clay, my color system is more than just color recipes. It is all about mixing up colors as well as creating blends and then a simple method for keeping it all organized.