With Valentines Day around the corner, I decided to start off my Pantone Spring 2012 color recipes with the gorgeous color of Cabaret.
Pantone describes it as a sensual and intense rosy red and to expect to see a lot of this shade in summer clothing and cosmetics this year.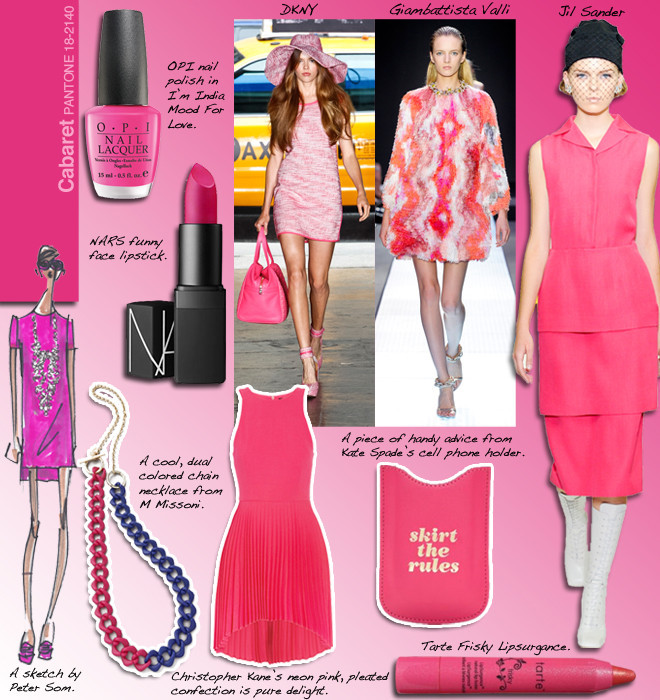 I find the color is a somewhat softer shade of last year's Honeysuckle yet still an intense shade of pink.
To mix up some Cabaret here is the recipe using Kato clay: